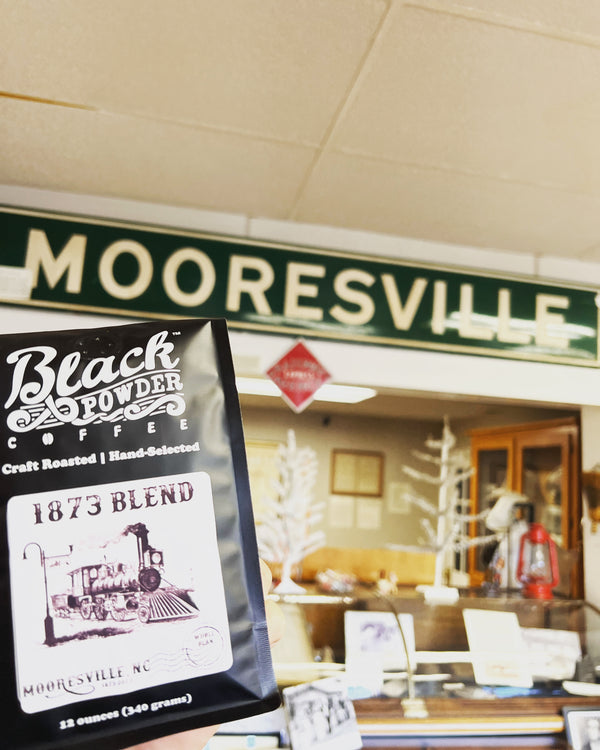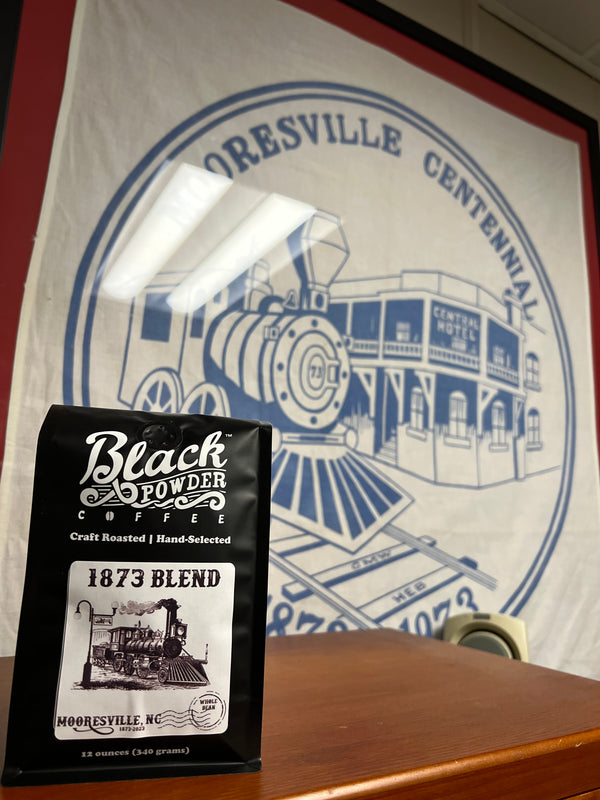 ses·​qui·​cen·​ten·​ni·​al ˌses-kwi-sen-ˈten-ē-əl. : a 150th anniversary or its celebration. sesquicentennial adjective. 

Sesquicentennial celebration of the Town of Mooresville, North Carolina! The place we live, work, grow as a community, the place we call home.  Mooresville has quickly became a popular destination to live and transplant to, but it has roots that we must and will celebrate! Seeing businesses thrive thru the years such as Brawley Seed, Pie in the Sky, Shop n Save Markets, What-a-Burger, to others that may be lesser known but you can be educated at the Mooresville Museum!   We celebrate Mooresville with our 1873 Blend marking the 150th!
We will donate a portion of the proceeds back to the Mooresville Museum to continue the history of our great town!  Please stop in and visit the staff,  each trip is a new experience as they are always bringing in new pieces, archives, and roots of Mooresville!
This blend is unique, we designed this with thoughts of the past, something bold, something strong, Carmel notes, but something with a bright ending.  All things Mooresville has! 


Individually craft roasted Indonesian, African & South American micro-lot beans, blended together to bring the unique flavors and profile to celebrate Mooresville! Cheers to you!