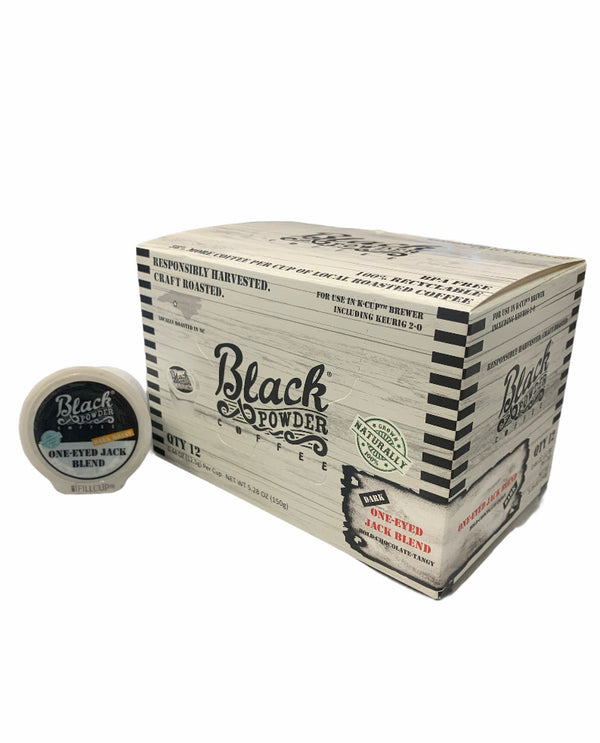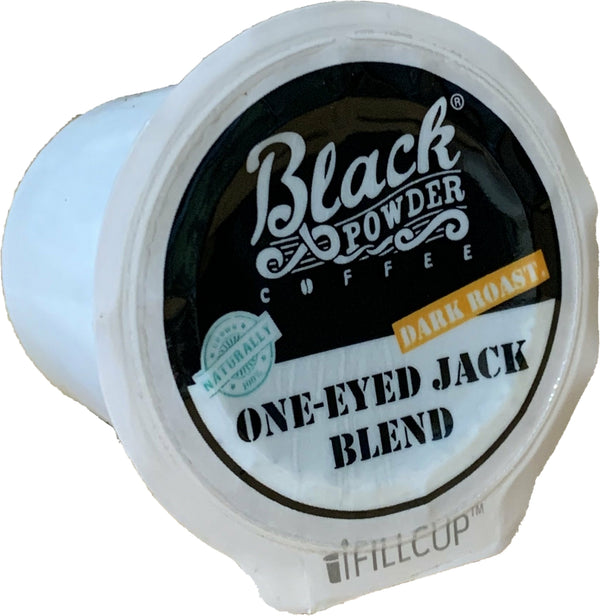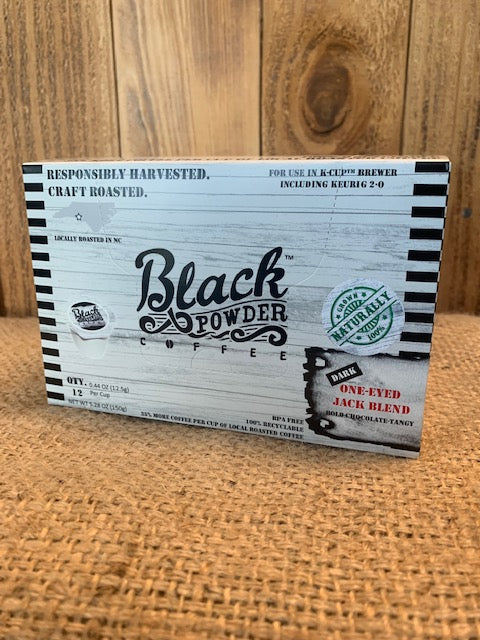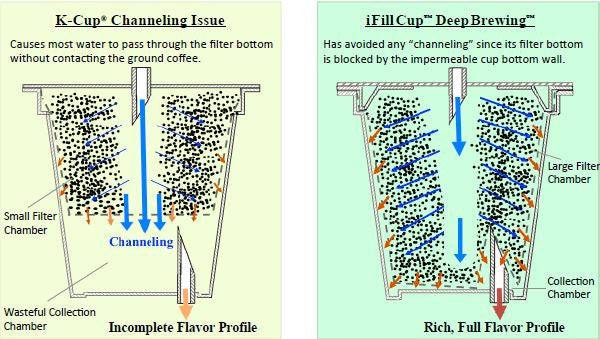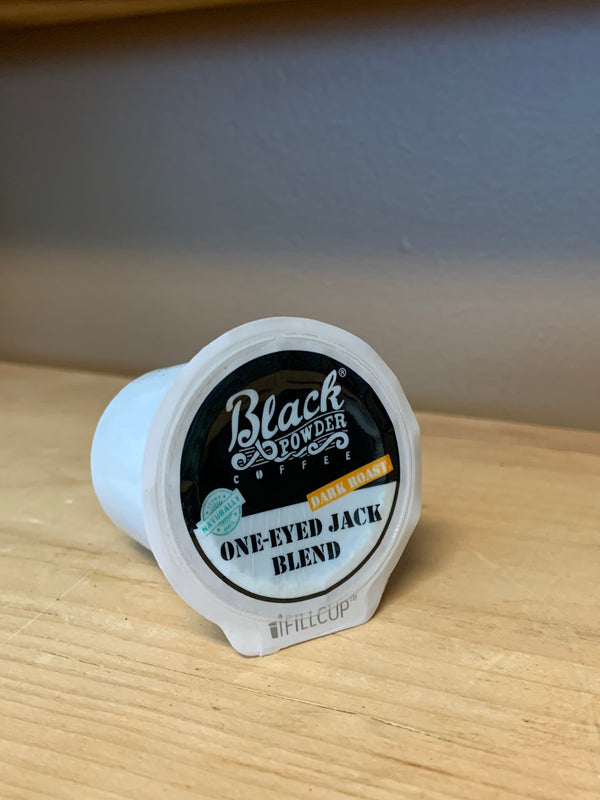 One Eyed Jack Blend K Cups
A blend of organic Ethiopian And Sumatra coffee beans. Each farm is selected annually to maintain a slightly earthy taste with an velvety mouthfeel and a little bitterness that dissipates quickly. Dark roasted with bold flavor.

Make your morning interesting with this wildcard of the coffee world. Dark and mysterious, the Naturally Grown One Eyed Jack Blend from Black Powder Roasting Company is full of surprises. The bold flavor will keep you guessing until it's time to refill your coffee mug (which likely won't take long). 
Using the iFill technology for the cups, Black Powder has been able to dial in a superior grind level and load the pod to 12.5 g vs standard K-Cups at 8.5 grams (38% more coffee).  This is in edition to use of the mesh basket to allow water to tumble the grounds instead of channel meaning every gram of coffee is saturated.  This enables a rich cup of coffee without the standard compromise of taste.  Additionally, the product is 100% Recyclable & BPA Free. 
Keurig 2.0 brewers compliant.
Naturally Grown One-Eyed Jack blend is a great dark roasted wild card! A blend of Sumatra and African beans dark roasted to drive a chocolate finish with a slightly tangy center on the cup.
All percent coffee - no additives!!