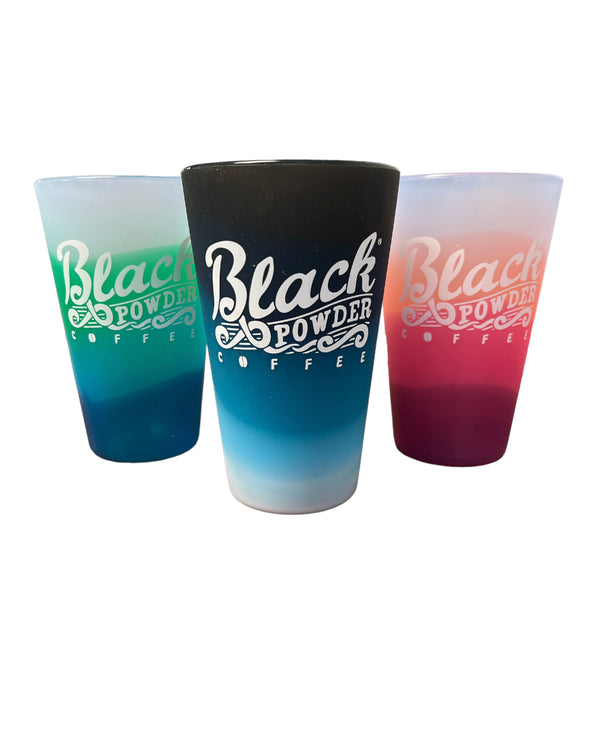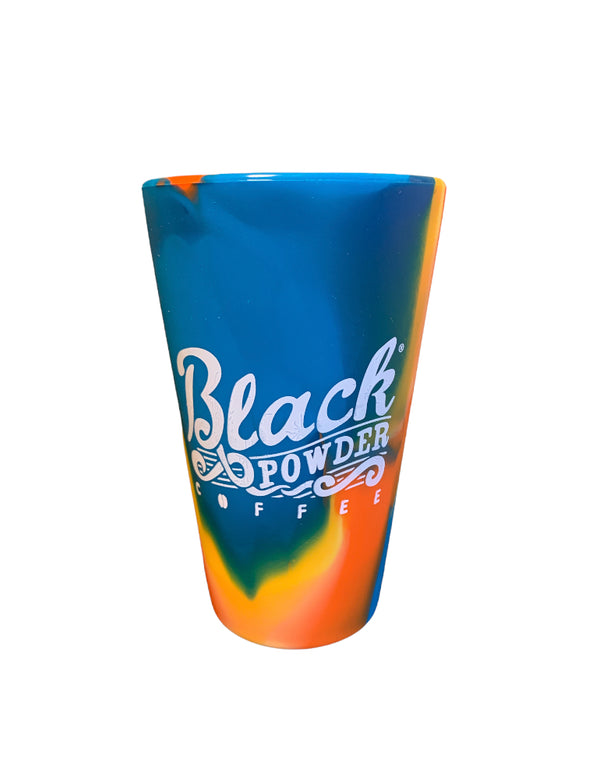 Looking for something different to drink your hot or cold coffee in?  This glass is for you!  Great for hot coffee or Nitro Cold Brew!  This 16 ounce silicone pint glass is a great rugged alternative for coffee or your beverage of choice. 
Choose from one of our new tie-dyed colors with our classic Black Powder Coffee logo. Choose from Radberry, Hippie Hops, or Arctic Sky!
- Microwave safe
- Dishwasher safe
- Freezer safe
- Oven safe up to 450 degrees F. 
Made with 100% food-grade silicone that is free of chemicals.  Used for hot or cold beverages, so durable it will never wear out!  
Check out the rest of Silipint collection on their website: www.silipint.com