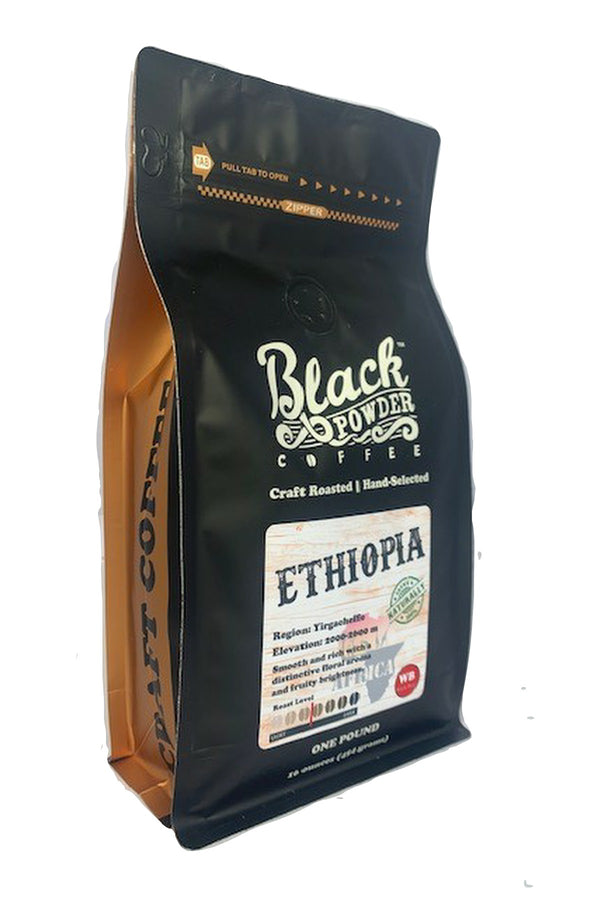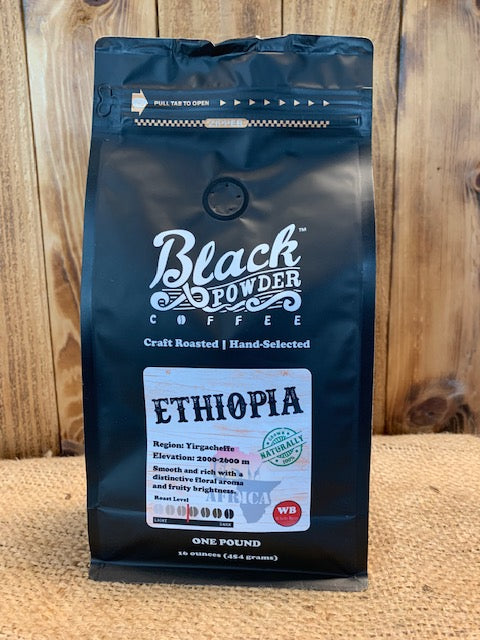 Medium-light craft roast coffee (8). Smooth and rich with a distinctive floral aroma and fruity brightness. Considered the cream of the crop.  
2018 Update: Struggled to find Fair Trade Certified and this is fairly traded coffee via direct trade with great qualities we look for in the cup.
Origin: Ethiopia Limmu
Elevation: 4000-5200 ft
Farm: Burka Gudina 
Certs: Organic Farm Certified by Control Union Certifications B.V. 
Type: Natural/Dry Processed
Varietal: Heirloom
Cocoa, smooth, spicy mango, plum, nice fruit finish