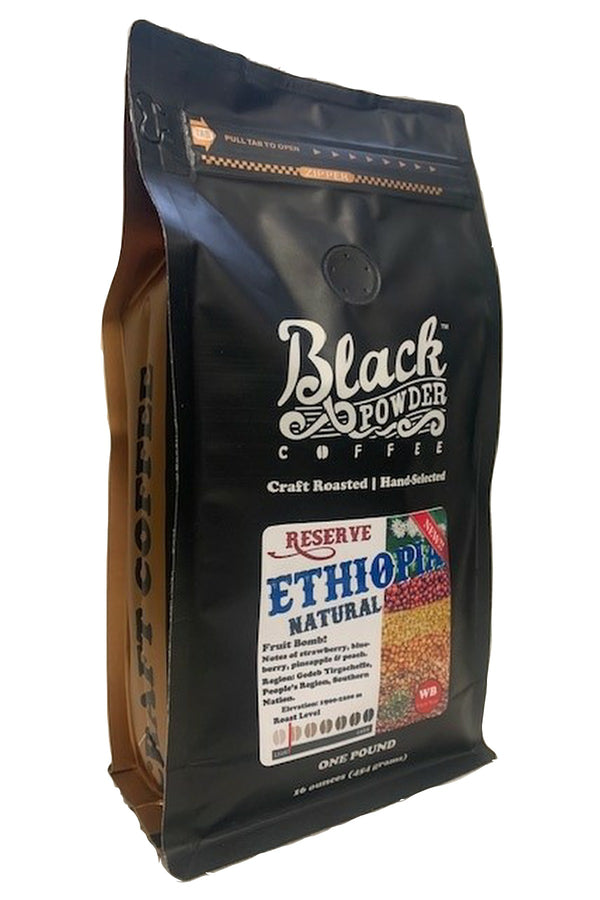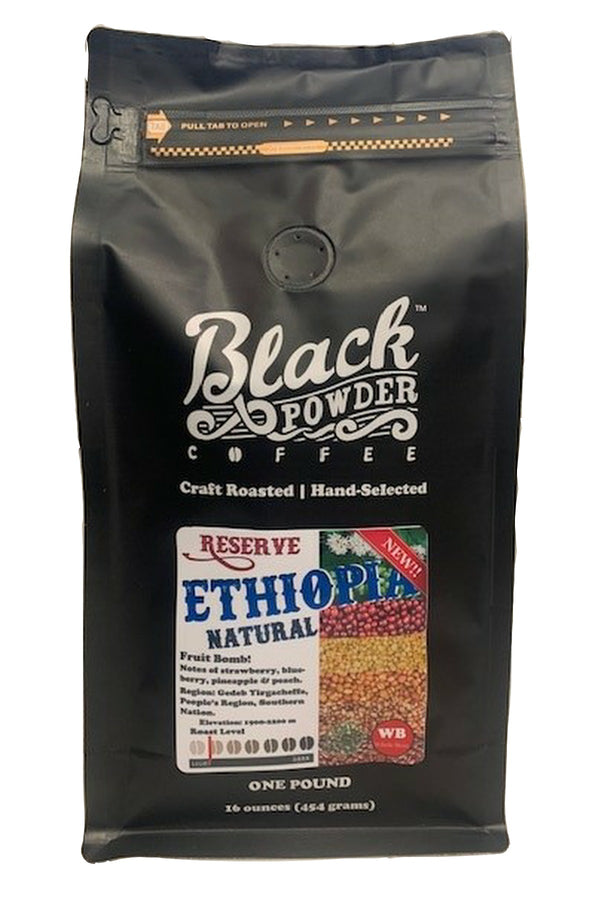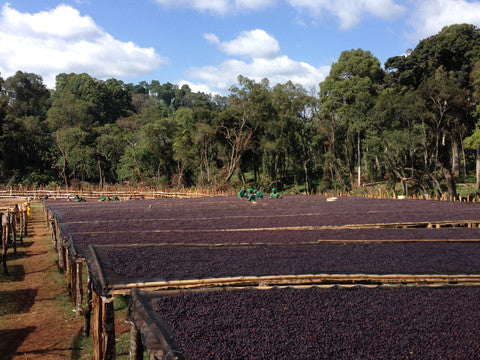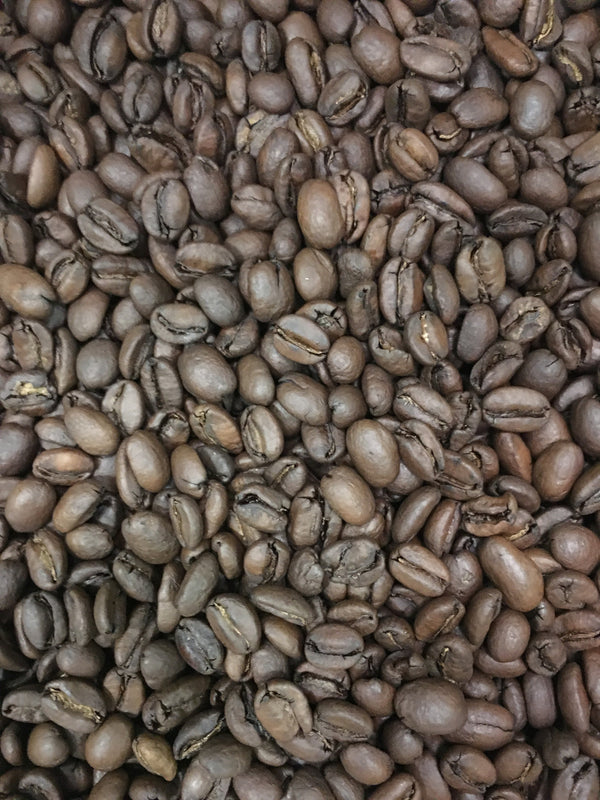 New Crop coming in!!
Cupping Notes: Strawberry, blueberry, pineapple and peach!  
Fruit Forward - Light craft roast coffee (10).
Crazy good naturally sweet cup with a strong essence of Strawberry and Peach! . This will knock you socks off!
Smooth and rich with a distinctive floral aroma and fruity brightness. Natural bean drying allows the cherry to ferment on the bean prior to washing.  This creates a unique "sweet" flavor profile great with deserts or alone.
Located in the high mountains of Ethiopia, this sun dried bean is meticulously harvested and cared for. Shade grown on the small farms.
Origin ­­- Ethiopia 
Location – Chelchele, Gadeb District, Gedeo Zone, Southern Nations, Nationalities and People's Region.
Grade – I
Processing method – Natural dried on raised beds
Altitude -1,900 -2,200 MASL 
Annual Rainfall – 1,200mm – 1,599mm
Mean Annual Temperature – 59 – 68 Degrees F.
Soil Type – Clay Minerals
Varietal – Arabica, Indigenous Heirloom Cultivars
Farm Certifications: Certified Organic 
The "Gedeb" site is located in the fertile SNNPR regional State, in Gedio zone/Yirgacheffe, in the Gedeb district, approximately 437 km (~272 miles) South of Addis Ababa.
Ethiopia Yirgacheffe Natural 
Asfaw Maru is produced by Asfaw Maru, a smallholder in the Southern Nations, Nationalities, and Peoples' Region (SNNPR). Asfaw owns and operates a 13 ha farm with a capacity of 18000 kg of exportable green coffee. This natural process micro-lot was grown organically (but not certified) and dried on raised beds for 15 days by Tesfaye Roba Dry Mill.