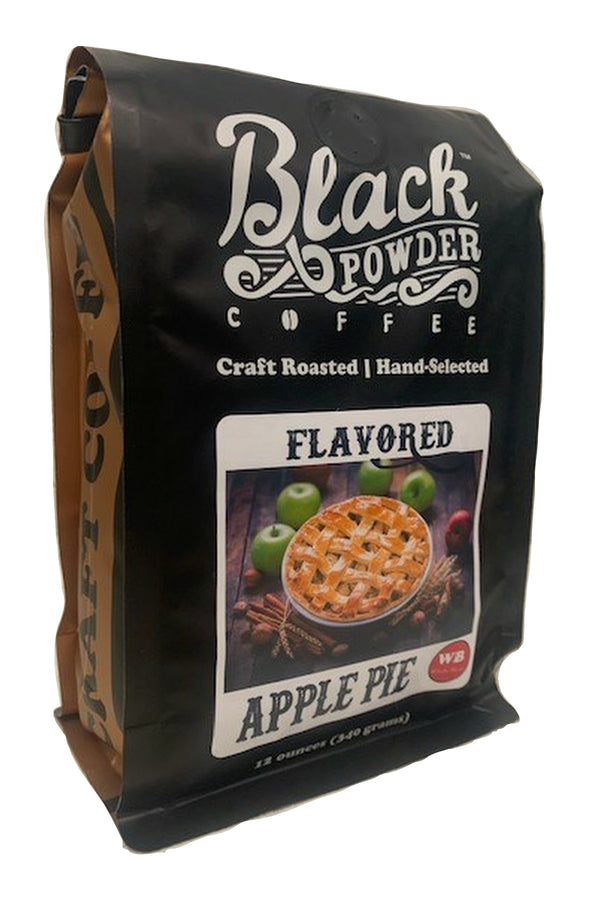 Apple Pie Flavored Coffee
New Fall Flavor release! Black Powder Coffee bringing you something new for a fall release!  The warm notes of green apple, with a caramel sweetness! Pairs great with a slice of pie and topped with ice cream! 
Medium Roast (11-12).  A blend of prime Central America and Brazil Peaberry beans for a smooth texture and no bitters.