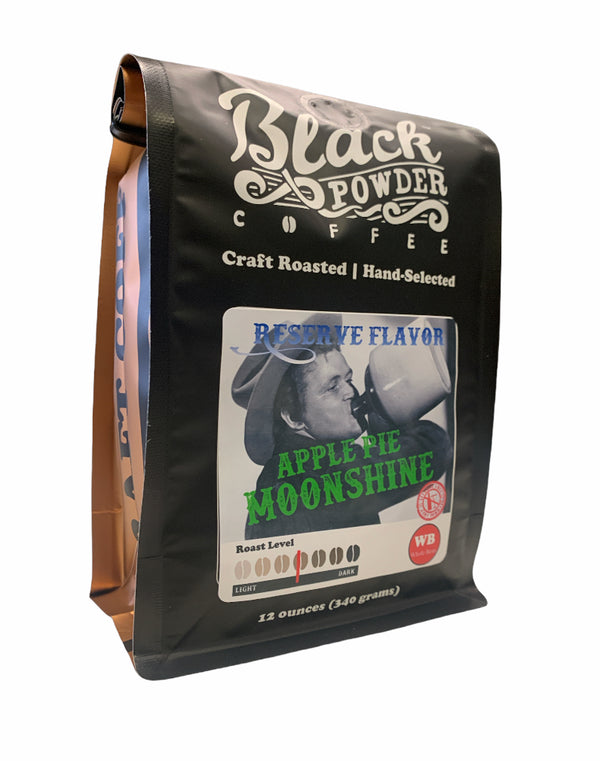 Apple Pie Moonshine Infused Costa Rica Coffee
Country: Costa Rica Tarrazu
Process: Washed
Direct Trade
Apple Pie Moonshine infused with our Costa Rican coffee to develop a exceptionally smooth and full-flavored blend! ⁠Moonshine Infused Coffee blended with our Apple Pie flavoring to create that smooth flavor that will have you wanting that next sip! 

Our Moonshine Infused coffee is non-alcoholic.
Quantity is limited but we will accept orders when we are out of stock for our next batch. It will be common to wait 7-10 days for the next batch to be ready for shipment.