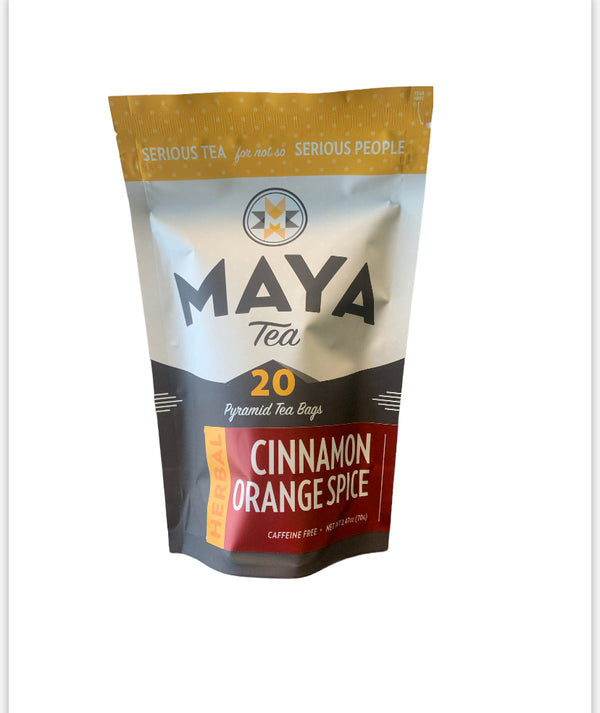 SERIOUS TEA for not so SERIOUS people! 

Cinnamon Orange Spice

One of our best-selling blends, this caffine-free tea is sweet, spice, nutty and bold.  Whether you're enjoying it hot or iced, we're sure you'll enjoy this warming tantalizing treat. 

Brewing Instructions: 
HOT: Step bag in 8oz hot, not boiling, water 2-3 minutes. 
ICED: Steep bag in 8oz hot, not boiling, water for 4-5 minutes. Pour over a full glass of ice. 
COLD BREW: Step bag(s) up to 12 hours in the refrigerator with 8oz cold water for each bag used. Serve over ice. 
Pour fresh spring or filtered water at the recommended temperature over the tea and steep to taste.
Caffeine Content:  Most Caffeine
About Maya Teas
Bringing Eastern flavors to the Western! Maya Teas sourcing the best ingredients across the world to bring Artisan Teas in small-batches. Hand-Blended.
Check out our full selection of craft roasted coffee.