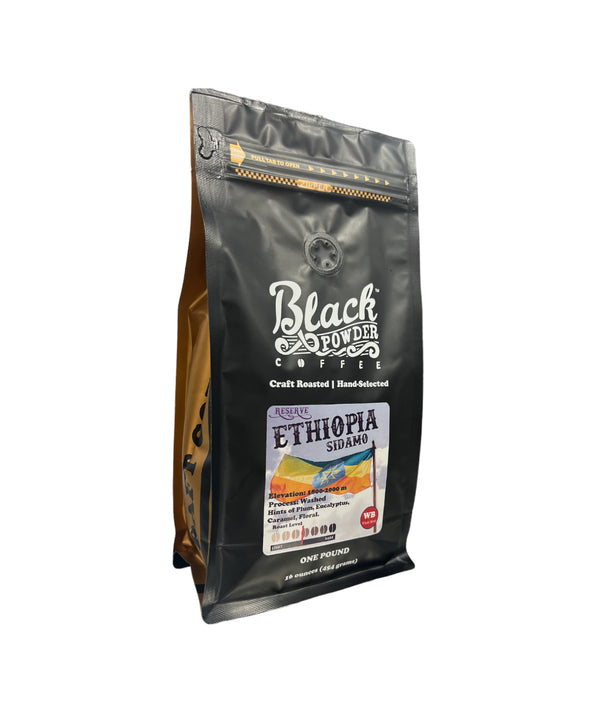 The Duguna Washing Station, situated along the Hamamo river in the vilage of Tanratu, in Sidamo's Eastern Chiri Belo District,.   The washing station supports both their own 5 hectare farm as well as 165 other local farmers with altitudes between 1,850-2000 MASL.
Ethiopia coffee is some of our favorite at Black Powder Coffee, this new crop we wanted to offer in our Reserve line with the unique flavor profiles it brings!  
Origin ­­- Ethiopia 
Location – Sidamp Hamamo
Processing method – Duguna Washing Station
Cupping Notes: Bright hints of plum, eucalyptus, caramel and floral to the nose!