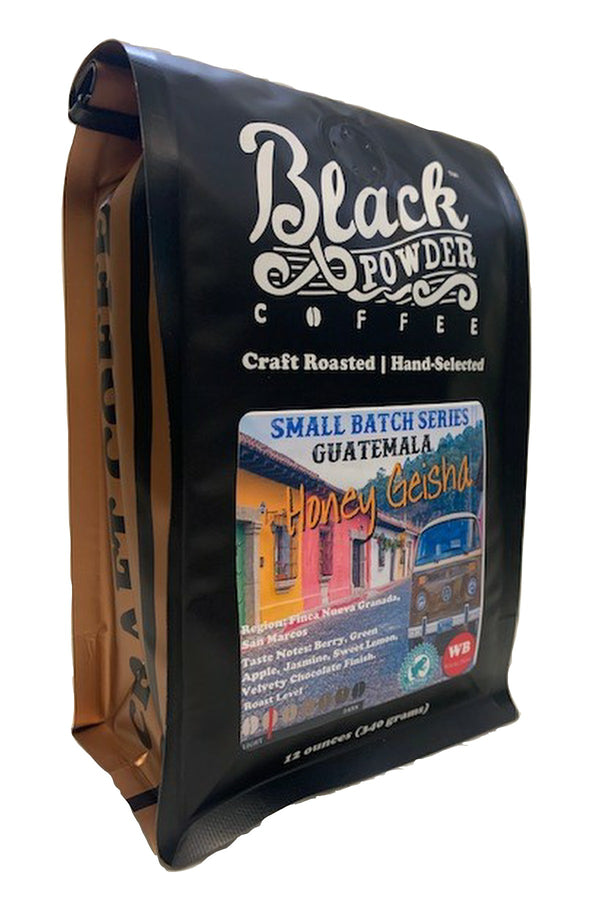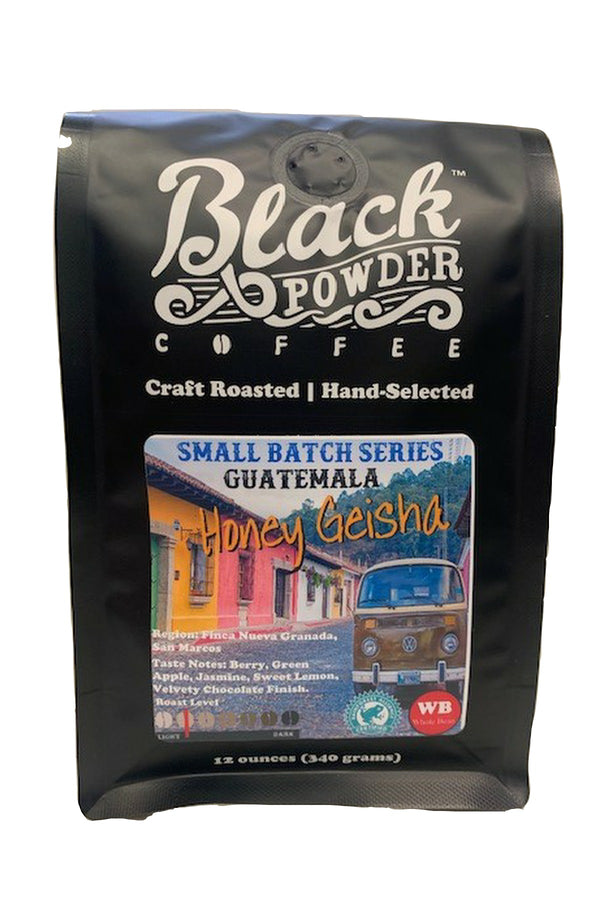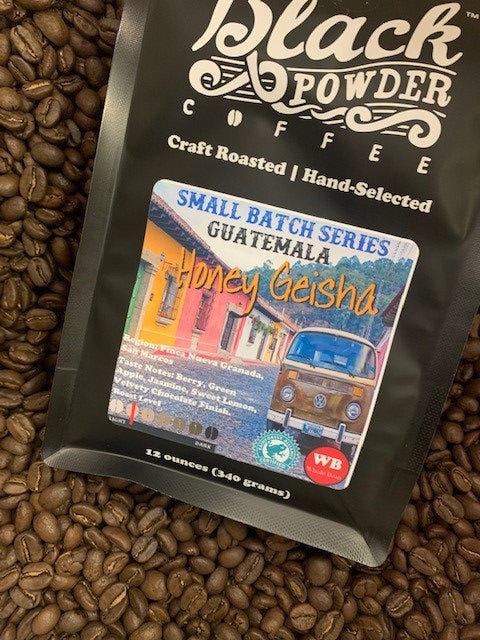 Small Batch Series Release of Guatemala Honey Geisha Coffee.
** FREE SHIPPING **
GUATEMALA FINCA NUEVA GRANADA
Origin – Guatemala
Location at Origin – San Marcos
Name of Farm – Finca Nueva Granada
Grade – Strictly Hard Bean
Processing – Fully Washed
Certification – Rainforest Alliance
Altitude – 1,800 meters
Plant Varietal – Bourbon
Cupping Notes – Berry, green apple, jasmine, and sweet lemon with a velvety chocolate finish. 
Finca Nueva Granada, named after the last Arab Fortress in Europe, was one of the first farms to achieve Rainforest Alliance Certification.  Located between two of Guatemala's looming volcanoes, Tajumulco and Tacana, Finca Nueva Granada has become a perfect example of how a farm can become more than a source of delicious coffee.  The farm has on site schooling and implements impressive sustainable practices for coffee processing.  Finca Nueva Granada uses its own clear spring water for pulping and implements "shade-grown" techniques to protect the environment in which it relies so heavily upon.
Geisha Coffee: Originated in Ethiopia, known for its unique flavor profile of floral and sweet taste notes, has expanded to other regions of the world such as Guatemala, Colombia and Panama. Bright taste notes of sweet lemon, green apple and jasmine in this honey geisha.  Due to the exclusivity of the geisha coffee and harvesting process we brought this in as a small batch roast!