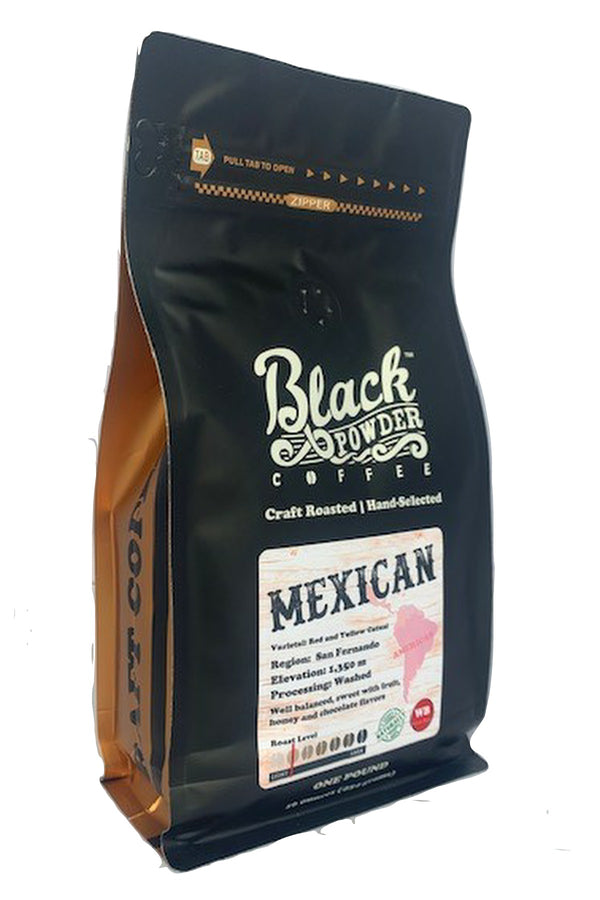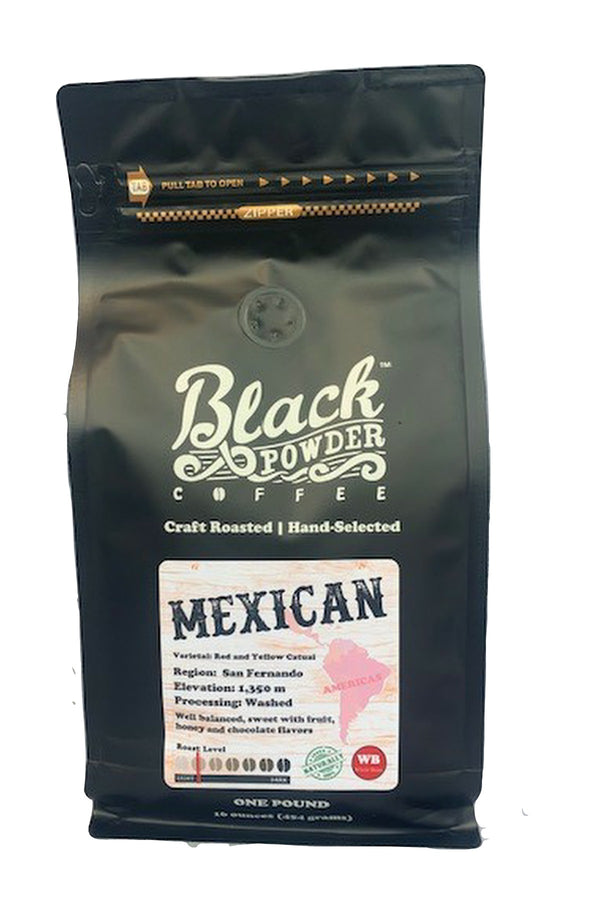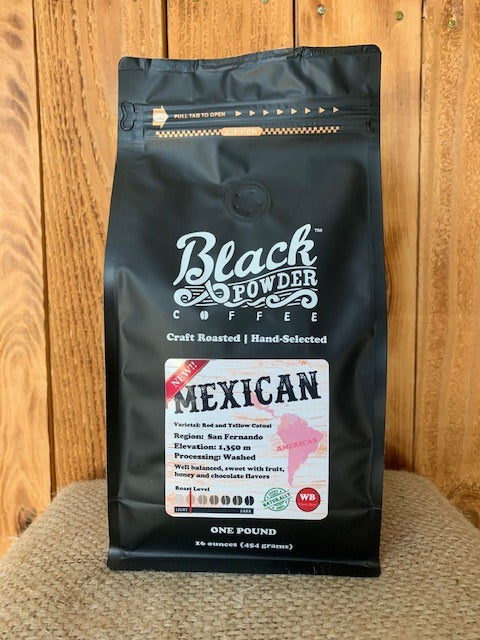 • Coffee beans from the San Franando, Chiapas region of Southern Mexico.
• Well balanced, sweet fruit, chocolate aroma with a fruity, citrus acidity
• Light roast (11)

Coffee is Chiapas' most important cash crop with a history from the 19th century. While most coffee is grown in Soconusco, other areas grow it, including the municipalities of Oxchuc, Panthelo, El Bosque, Tenejapa, Chenalho, Larrainzarr, and Chalchihuitan. Many Chiapas coffee farmers are indigenous and grow the coffee under the shade of native trees without the use of chemicals and pesticides. Some of this coffee is even grown in environmentally protected areas, as Chiapas' rainforests are home to thousands of animals and plants, some of which cannot be found anywhere else in the world. Chiapas is ranked second in forest resources in Mexico, containing nearly 60% of Mexico's tropical tree species. On top of this great biodiversity, high altitudes, steady rain, and volcanic soil all factor into this coffee. Your coffee can give you energy and help you relax all at the same time when your drink our Mexican Chiapas Blend.

Country: Mexico
Region: San Fernando, Chiapas
Varietal: Bourbon, Typica, Mundo Nuvo
Process: Washed, Sundried 
Altitude: 1350 Meters
Grade: SHG
Cupping: Chocolate, Walnut, Citrus, Honey