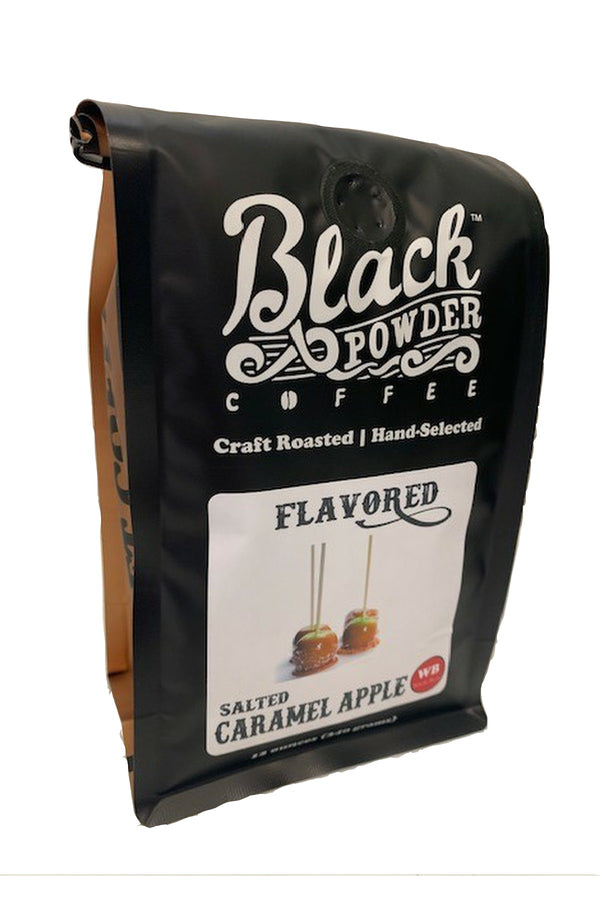 Salted Caramel Apple Flavored Coffee
New Flavor release! Black Powder Coffee bringing you something new for a fall and holiday season!  The warm notes of salted caramel with a crisp apple finish. Great for the holiday season and to drink while enjoying your Halloween goodies!
Medium Roast (11-12).  A blend of prime Central America and Brazil Peaberry beans for a smooth texture and no bitters.