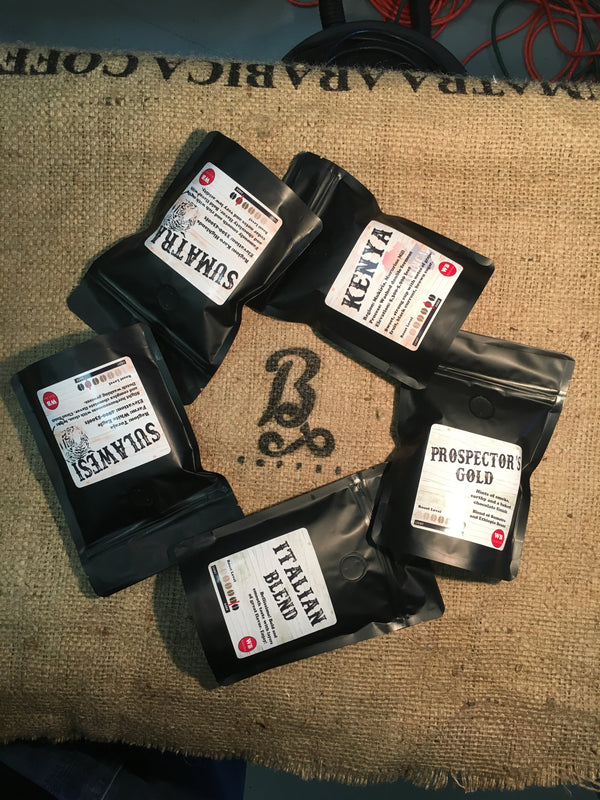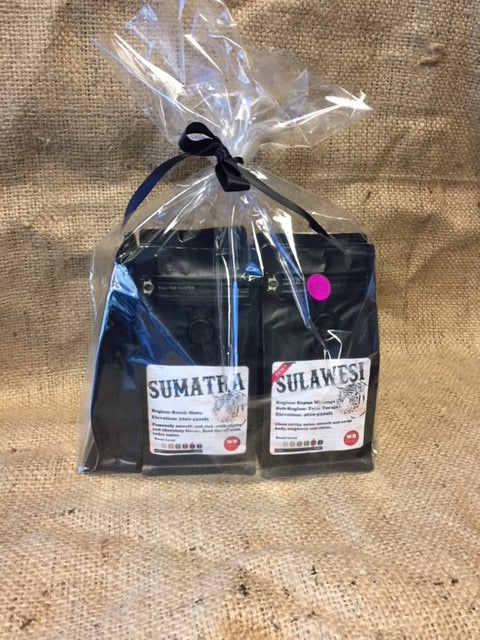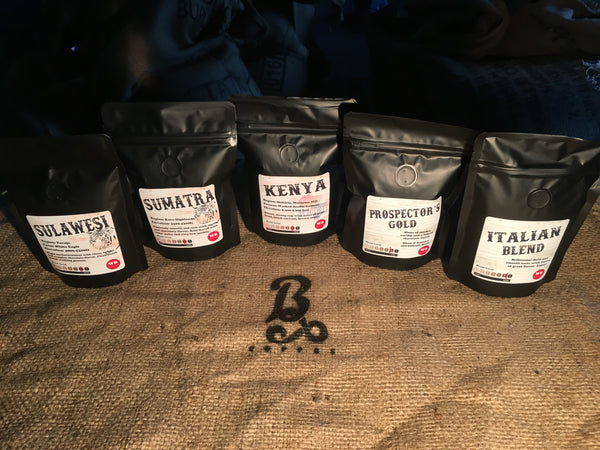 Sampler Collection: 5 bags of 4 oz
When you provide an extensive collection of products, each hand crafted....many customers want to try them all. Here is a collection to help customers try the variety available. Black Powder works diligently to hand select each coffee looking for uniqueness and taste quality while being responsibly harvested. You should have the opportunity to try this variety as well.
Full City, Full City Plus, and Italian roasted single origins and blends of single origin.
Kenyan, Sulawesi, Sumatra, Prospector's Gold Blend (Mocha-Java), Italian Blend